19.02.2013
Dario Soccio in Cracow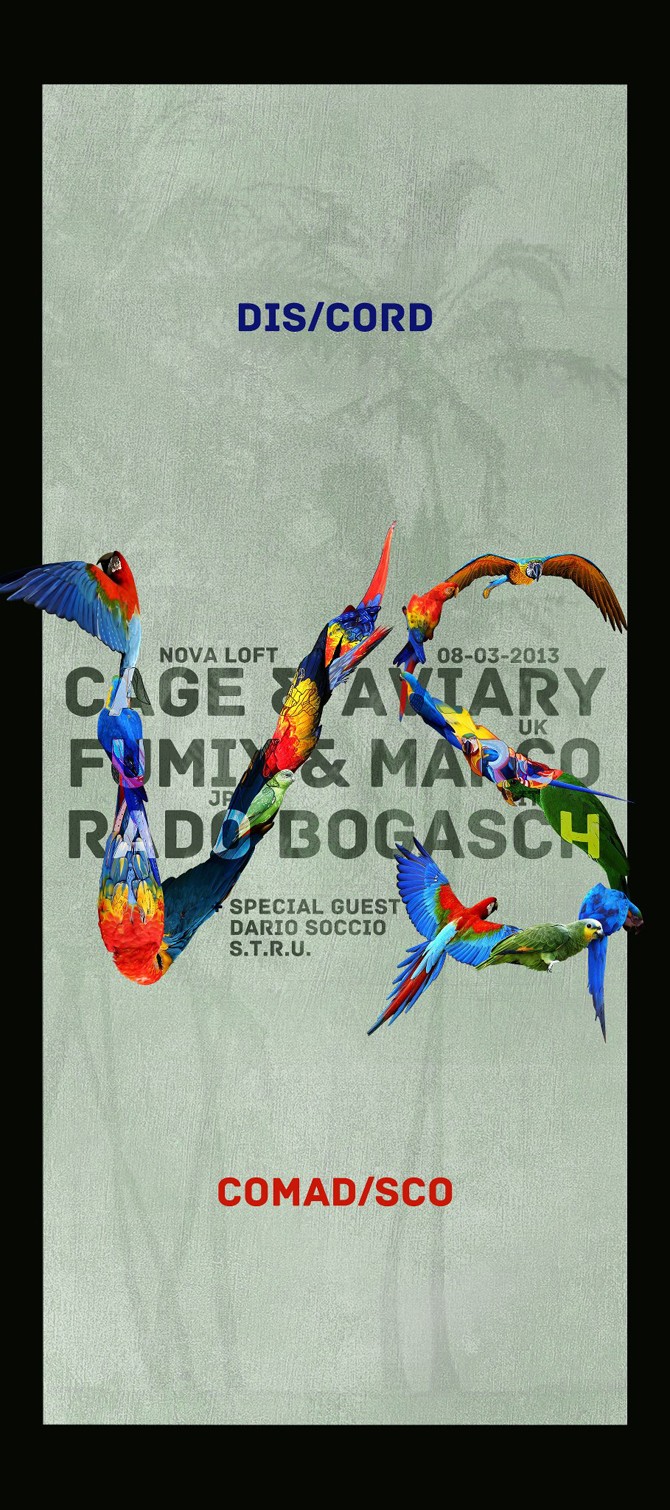 I was very busy for some time, personal matters, but now I'm gonna return to Poland. First occasion is Discord vs Comadisco party with Cage & Aviary (Internasjonal) as the main star. Apart from it Fumio & Marco from Comadisco are gonna play as well as Rado Bogasch from Discord and STRU from Radiofonia.
Nova Loft has been opened recently in Cracow. It is beautiful renaissance town, many of its buildings were designed by my fellows Italians.
The party takes place on Women's day. Dario Soccio wishes all women much love!