14.02.2014
6 million PLN for Manifa!!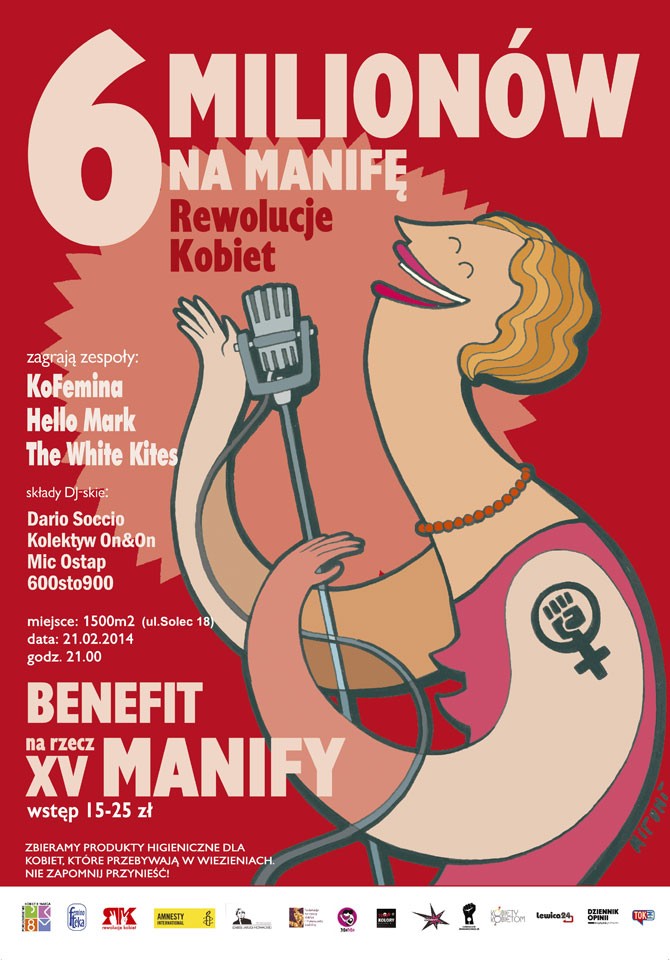 I am coming to play at an event organized by Porozumienie Kobiet 8 Marca to gather money for this year's Manifa. I support the idea totally.
There will be two bands playing: Kofemina and Hello Mark. Later we will play some music together with Hory, 6s9 and Mic Ostap. Please come and dance with us all night!